12 May

AICS Rifles Get A.O. Performance Upgrades

Have we mentioned how much we here at Anarchy Outdoors love ergonomics? If not, allow us to reiterate and introduce you to significant ergonomic upgrades for select Accuracy International rifle systems. Designed in partnership with Accuracy Obsession, these precision-oriented upgrades include a Thumb Rest for a proper precision rifle grip, an improved Adjustable Cheek Piece for better eye-to-scope alignment and a Spigot Mount for superior bipod attachment.

A thumb rest is critical for a proper grip when shooting a precision rifle. Most shooters in the precision rifle discipline do not curl their thumb around the grip in the traditional manner but position it on the trigger finger side of the grip. This helps eliminate torque while squeezing the trigger and keeps the rifle on target.

The Anarchy Outdoors Thumb Rest provides an ergonomic and repeatable-position support on the strong side of the grip for the thumb to rest on, providing much better hand alignment and consistent trigger pull. The Thumb Rests are manufactured from composite Nylon 12 material, resulting in a strong, thin, and perfectly textured interface.

Available in black with an MSRP of $39.99 Thumb Rests are compatible with select versions of the "AT" and "AX" rifle systems.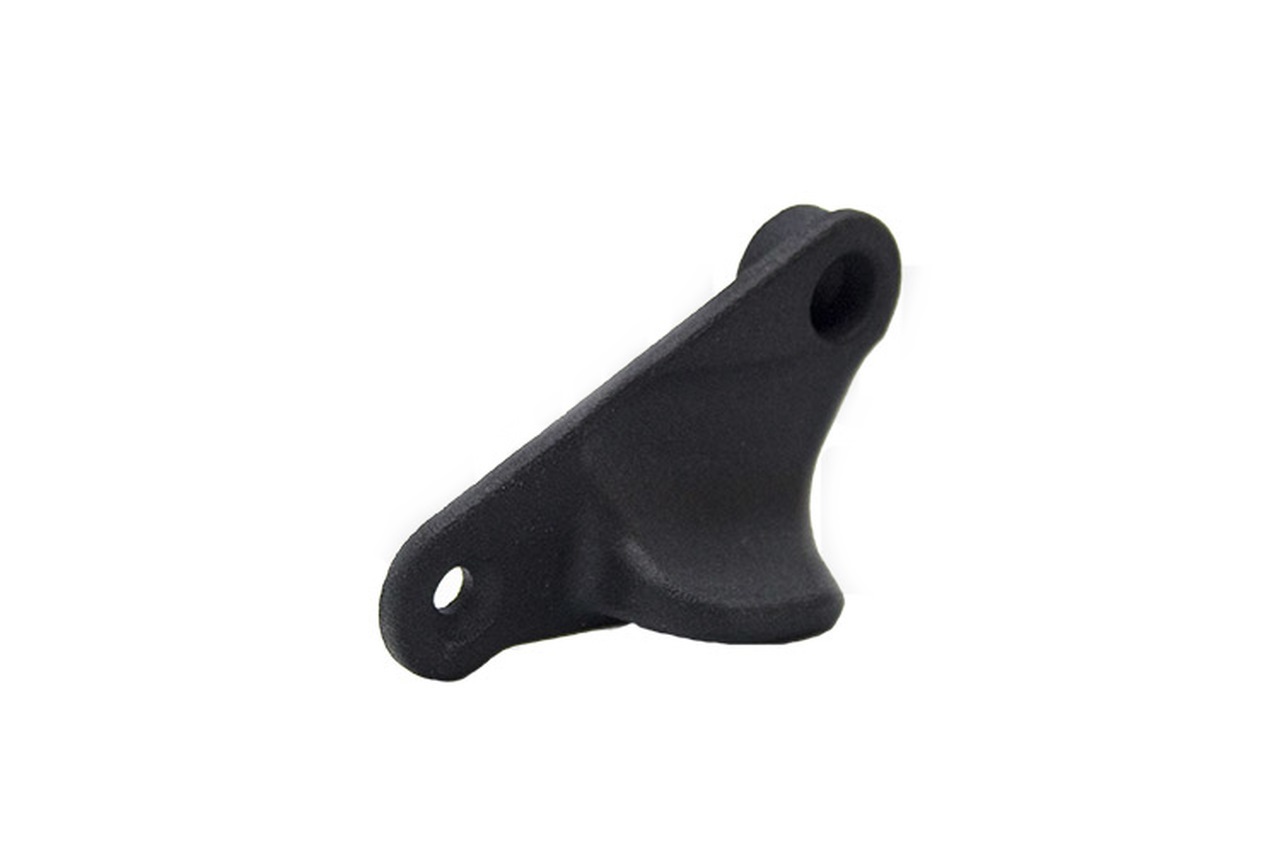 The Anarchy Outdoors Adjustable Cheek Piece is thinner and can be set lower than the factory version to allow mounting the rifle's scope lower to the bore axis and still provide better and more comfortable eye alignment. This minimizes the effect of parallax and the greater range of adjustment allows setting the comb height for maximum comfort while in the shooting position. Made from composite Nylon 11, the installation only takes minutes using a basic Allen wrench.
The Adjustable Cheek Piece fits the factory AX buttstock and the AX-AICS R700 Chassis and is now available with an MSRP of $59.99.